Loren Seagrave joins IPI's NFL Combine Training staff
October 11, 2010
by: Dan Tierney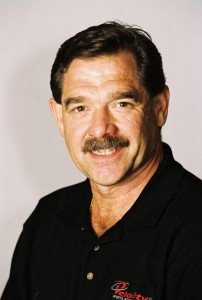 A world-renowned innovator in the field of speed training, Loren Seagrave will join the Athletic & Personal Development program staff as the speed and agility specialist for NFL Combine trainees.
The founder of Velocity Sports Performance, Seagrave has trained multiple 1st-round NFL Draft selections and more than 50 Olympic medal winners, as well as coaching five NCAA Championship-winning teams and working with the Atlanta Falcons, Detroit Lions and Jacksonville Jaguars.
"Loren Seagrave is, without a doubt, a world-class speed technician whose tremendous background speaks volumes about the value he adds to the Athletic & Personal Development program," said Trevor Moawad, Director of IPI. "His relevance in track and field and the NFL is extremely profound, and we look forward to his support in helping athletes reach the highest level."
IMG Academy Athletic & Personal Development programsand its performance specialists have worked with many of the NFL's current stars to prepare them for their Combine experience, including Drew Brees, Anquan Boldin, Eli Manning, LaDainian Tomlinson and many others.