William Shatz named Director of the IMG Academy lacrosse program
October 02, 2011
by: largeinc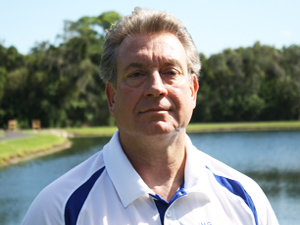 Today IMG Academy announced William [Bill] Shatz is the new Director of the IMG Academy lacrosse program.
"Bill Shatz brings tremendous professional experience coupled with pure passion for the game to his new role as Director of the IMG Academy lacrosse program," remarked Greg Phillips, Vice President and Athletics Director of IMG Academy. "He has been instrumental in fostering the growth of the sport throughout Florida, and we look forward to working with him to expand the unique program we have created at IMG Academy, and to grow lacrosse on an even larger scale."
Shatz has been involved in lacrosse programs and activities for more than 30 years as a player, coach, leader, and business executive. Growing up on Long Island, he played at Sachem High School, and was a four-year starter at attack for Ithaca College, where he graduated as one of the all-time top-10 leading scorers in school history. He was also a highly regarded hockey player and was a two-year captain and two-time All-County selection.
Shatz is one of the founders of the elite Tampa Bay Fire Lacrosse Club, and has served the organization as the President and head coach of the U-19 team, where he has assisted dozens of players in going on to outstanding academic and athletic collegiate experiences.  He is also the co-founder of the American Indoor Lacrosse Association, where he served as the Executive Vice President/Chief Operating Officer of this international organization with the mission of extending the NLL-style indoor lacrosse game throughout the United States and globally.
Throughout the state of Florida, Shatz has held a variety of roles within the lacrosse community including serving as a member of the Board of Directors of the West Florida Lacrosse League (WFLL); as a coach with Team Florida, the only state-wide all-star lacrosse program in Florida; and Head Coach of Freedom High School's Varsity Lacrosse Program. Shatz is also the High School Area Chairman for the US Lacrosse-Gulf Coast Chapter where he directs the All-American Selection Committee, among other duties.  In 2011, he was appointed to the US Lacrosse Selector Staff to evaluate and select Team USA/U.S. National Men's U-19 team slated to compete in the 2012 World Championships in Turku, Finland.
"The future of lacrosse as a competitive sport and pathway to academic excellence is boundless," said Shatz.  "While lacrosse is universally recognized as the fastest growing sport in America, we're still in the early stages of the sport's development and expansion. The natural fit between IMG as a world leader in player development, and the 'fastest sport on two feet,' will invariably lead to player development innovations that will create generations of outstanding student-athletes, coaches, and leaders.  I'm honored and excited to be joining IMG as a part of the team that will establish the IMG Academy lacrosse program as the premier institution in lacrosse player development."
Professionally, Shatz, who trained as a hospital administrator, received his commission as an Officer in the United States Navy, and served as a Medical Service Corps Officer during his active and reserve duty.  He has held a variety of senior positions in the healthcare sector including service in the military healthcare system, academic medical centers, and physician group practices.  He has served on the governing boards of a number of healthcare organizations and has been honored numerous times for professional achievement in the Healthcare and Biotechnology sector by the Denver Business Journal. He has also served educational institutions through a variety of academic teaching appointments.
Shatz received his Master of Public Health in Hospital Administration with Honors Distinction from Yale University School of Medicine and his Bachelor of Science in Health Services Administration from Ithaca College School of Allied Health Professions.
Shatz will officially begin in his new role at IMG Academy on November 1, 2011.